redapplehvac
3 Step Heating & Cooling Buying Guide
Updated: May 27
We've made it easy for you to learn
HOW TO PURCHASE A NEW HEATING & AIR CONDITIONING SYSTEM.
Purchasing a new HVAC system is like shopping around for a new car, so many brands, features, colors, packages, prices, and dealerships to choose from.. it becomes over - whelming!
What if I told you, it didn't have to be a headache like you make it out to be
In today's video I am going to walk you through 3 easy steps in making the right decision in purchasing a quality home comfort system.
Step One: The Equipment Selection
The most important factors in regards to brand are…
Reliability - Way to state the obvious… But you'd be surprised… If I had a nickel of every time I've heard of brand-spanking new units constantly breaking down I'd have a room full of nickels. Just cause you think its a name brand it's the best, that's not alway the case.

Aesthetics - As you are chillaxing in the backyard, sipping your lemonade when at the corner of your eye you see this… * UGLY OLD CONDENSER* definitely not something I wanna flash during the family bar-b-que. I'd do everything in my power to cover it up. If I'm investing thousands of dollars into a system I'd want it to look nice at least!!

Warranty - 10 years down the line when a part needs to be replaced, I'd like to know I don't have to write another check to get the part swapped out. Different brands have different types of parts warranty ranging from 1 year to 12 YEARS, I'd choose the brand with the 12 year warranty (maytag)

Best Tech Support - I bet your thinking, why is this so important? Well, knowing that the manufacturer and its team cares about its products, is another reason why you choose the right brand and on demand parts means faster service.

Easiest Part Replacement Access - When the technician comes back out to conduct their preventative maintenance, there's no hassle in getting to the service access.
While all five of these factors are key in Equipment Selection, Brand can only do so much, let me explain a little more...
The US Consumer Guide Book states… "The most important aspect of a HVAC system is the design. Not the brand nor the price."
Which Leads us to...
Step Two: A Smart System Design and Installation
Here at Red Apple Air that is what we are known for, Our Built To Last Clean Air Comfort Systems. Our Comfort Advisor design the system to fit within your budget and comfort needs
Why is design so important?
Your home loses heat in the winter and gains heat in the summer. A properly sized system should keep your home comfortably conditioned year 'round - right up to the hot and cold extremes, called "design conditions." Things such as the size of your home, how well it is insulated, which direction it faces, and the amount of window space it contains, all help determine your home's specific heating and cooling requirement.
The HVAC system isn't a refrigerator that you just plug in, it needs to be designed specifically to your home. Alongside the design, is the installation. Professionally trained and certified installers go hang in hand with the design.
You Have to Have Both.
A Properly Designed and Installed system, Not one or the other.
Unless you want to cut corners on the system life span and efficiency, by all means but just know you are going to spend more money down the line, I can guarantee it!!!!!
Moving onto
Step Three: Company Selection - Know who you are hiring. Ask questions to help you decide which company to hire for your home comfort system.
For Example: When you've gone to take your car in for a tune up or an oil change, can you say that all mechanics are the same? No they aren't, Same goes for choosing the right contractor, all HVAC companies are not created equal. Some Cut Corners on Price and Quality while others Provide Best Value, Don't Hire Chuck in a Truck!
Here's how you know you hired the right company
They Have Excellent Credentials - For instant Here At Red Apple Air we have an A+ Rating with the BBB, We are a part of the Torrance and Manhattan Beach Chamber of Commerce, We've been serving the South Bay for 25 Years, NATE Certified in 5 Different HVAC Categories and Excellent Reviews on Google…..

The company truly cares about the health and safety of your family

The company is fully licensed, insured and bonded

The company's employees all "check out"
So ….. Who would you prefer… A Highly Marketed Brand, poor installation and a company you may not trust OR A respected brand name, great installation and a reputable company?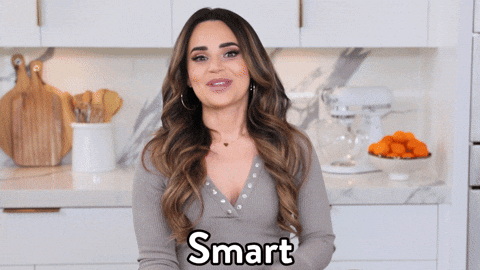 Now looking at you, I'm gonna guess you'd choose the second option, Great Choice!
And Remember "A Red Apple A Day Keeps The Doctor Away!"
Have Questions? Give us a call (310) 532-0522
#hvaccontractor #redappleair #contractorwhocares #howtobuyaHVACsystem